Hi I am new here and I have some good ideas on what new types of coasters to add to your game that would work out good
At six flags great america they have a ride called X flight which has and intresting type of coaster which would work really good with the mecanics in your game. 
you should a free fly coaster like the joker and x2. It is where the carts spin.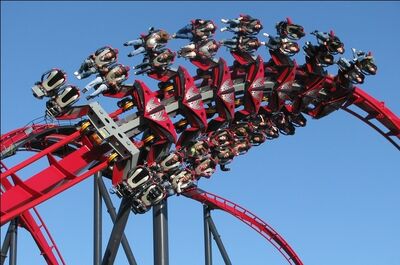 Ad blocker interference detected!
Wikia is a free-to-use site that makes money from advertising. We have a modified experience for viewers using ad blockers

Wikia is not accessible if you've made further modifications. Remove the custom ad blocker rule(s) and the page will load as expected.